2nd Sunday before Advent
Zephaniah 1:7, 12-end and Matthew 25:14-30
In the name of the living God, Father, Son and Holy Spirit Amen.
A story that ends 'with weeping and gnashing of teeth' as our gospel parable did today, is a sign that all has not gone well for someone. In this it was the slave that had not used his talent to serve the master. When this story comes up I am always struck by the use of the word talent. A talent was a unit of money (probably worth what a labourer would earn over 15 years according to Tom Wright). So it would have seemed a lot of money to a slave, and 5 talents a huge amount! That understanding makes the master's reaction to it being buried in the ground (and not used) much more understandable!
We understand the word talent rather differently – it goes with our gifts and talents. Talent being having a natural aptitude or skill at something. We all have gifts and talents (some things we are particularly good at) and some things we are not so good at, but recognise that other people are good at them.
Our mission as Christians – is to use all things we have been given (our gifts and talents) and even those things we are not so good at to further the kingdom of God and share the good news of Jesus Christ.
When Rachel Pengelly was travelling with us (and incidentally I have heard on the grapevine she is doing really well in her curacy) – she preached on the passage from Matthew's gospel – we call the great commission and how important these words are – as guidance on how we should lead our lives.
These are the final words of Jesus to his disciples then (and to us) before he returned to heaven. Let me remind us what they are:-
Jesus said. 'All authority in heaven and on earth has been given to me. Go therefore and make disciples of all nations, baptizing them in the name of the Father and of the Son and of the Holy Spirit, and teaching them to obey everything that I have commanded you. And remember, I am with you always, to the end of the age.'
Our mission, and the mission of the disciples that have come before us, and the mission of the disciples that follow on from us – is to use our gifts and talents, strengths and weaknesses to share the good news of Jesus to others.
We are in the business of passing on the Christian baton (and helping others to know Jesus in their hearts and lives, and the hope, purpose and meaning that brings to life on earth).
This is our responsibility – and fulfils the first and second mark of mission that have been widely applied across the Anglican church for many years. These marks of mission go under the words Tell and Teach – tell is to proclaim the good news of God's kingdom and teach is to teach, baptise, and nurture new believers.
To this end, with our friends at the Roman Catholic church, as churches we want to reach out to our communities and run the Alpha course for adults in 2024. This is a very well known course, which starts with food and explores the basics of Christianity (and allows everyone who attends to ask the questions they have always wanted to ask to find out more). Today with the stuff we were given as we came in, is a leaflet called Try Alpha – Stay curious. On the back it tells us a bit more about the content of an alpha course and what to expect.
What we need now is for everyone to pray about this, and to think of someone (or even better more than one person) they could invite. Someone who asks us about our faith perhaps – or someone who we know is finding the going hard, or is lacking hope in these difficult times we are living through. Someone who God has placed on our hearts, or someone we have been praying for to find faith for a short time or a long time.
Pray about the asking and then give it a go, using the words God puts on our hearts. The worst that can happen is someone says NO, and yet they will know you care about them in a deeper way than they might have realised, and that you want to share in some way the best gift we have ever been given – the love of Jesus Christ in our hearts through the Holy Spirit he left with us.
Another way of doing this, as the leaflet suggests is to offer to bring someone to Alpha. Either way if you get a Yes, let me know and I will be in touch with details of where it will be and when.
I appreciate this may feel like quite a big challenge, but talking about our faith and sharing it is part of the Christian way and has been for over 2000 years. Someone somewhere shared their faith with us – to help us get started. Can we remember who that was and the circumstances?
I know for me that it was the youth group and the people of St Dunstan's Church Cheam. When I was just sixteen, and attending an all girls school, frankly I was keen to get to know some boys (hormones and all that). Anyway a friend invited me to the Youth Group, but in those days it was possible to insist that those who attended the youth group also went to Church twice a month.
Initially I did what was required only, and I was a bit mystified (especially as it was quite a high church) by all that was going on! This story is about to show us how God can move in mysterious ways even when our motives (to get to know boys) are far from his plan for us!
Within a matter of a few months however, I was going every week. In the youth group, and church family were people who greeted me warmly, wanted to get to know me as I was, and had something I knew I didn't have.
I came to understand over time that that was the presence of the Holy Spirit. I had a moment just before my 17th birthday, where I invited Christ into my heart, as well as this being a gradual dawning experience of God's love for me.
All our experiences of coming to faith will be different – but I know those people showed Christian love to me all those years ago – shared the best gift with me I have ever had – and which changed the course of my life pretty exponentially – as it has all turned out!
We often don't know when we have been the catalyst for sparks of faith in others. However we won't be if we don't share our faith gently and lovingly . We must not leave the gifts and talents we have been given for this in the bottom of the wardrobe (With those discarded Christmas gifts we have never used).
At this time, we need to pray for each other, and for the right moments to ask the people God puts on hearts to come to Alpha or to come to Alpha with us. I will end with a very familiar prayer which John McGinley recommends for those willing to step out of their comfort zones and one to the path of following the footsteps of Jesus in sharing the good news, lovingly and kindly and hopefully.
Let us pray – May the road rise to meet you. May the wind be always at your back. May the sun shine warm upon your face and the rains fall soft upon your fields and until we meet again – may God hold you in the palm of his Hand. Amen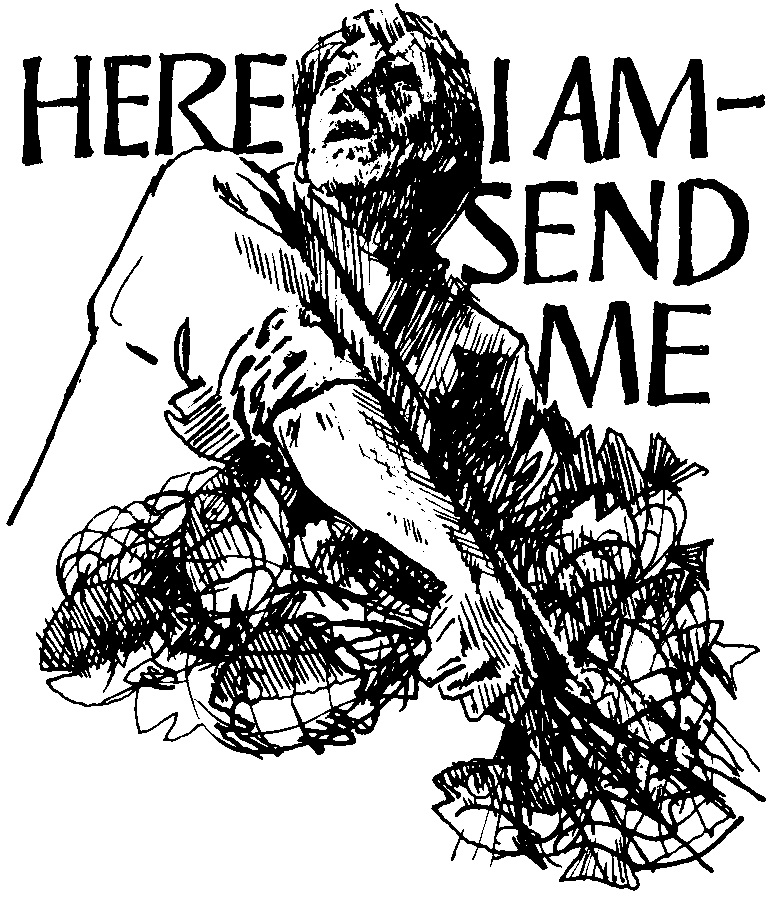 References: New Revised Standard Version Bible: Anglicised Edition, copyright © 1989, 1995, Matthew for everyone part 2 – Tom Wright – SPCK, 2002, Mission Shaped Grace, John McGinley, River Publishing 2017