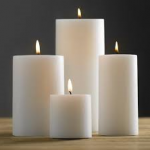 We will hold our next public worship services, to include communion, at 10am on the following Sundays: 18th October, 1st November and 15th November. Details of what to expect and how to prepare are available here. Wincanton – What to expect v.5 08082020. As these services include communion, if you have a small bottle of sanitiser and you wish to receive communion, it would be very helpful if you could bring your sanitiser with you to church.
Rev Alison Way, our Rector, can be contacted on 01963 33151 or 07515 958988 or rector@nullwincantonparishchurch.co.uk.  Our Administrator, Rachel Feltham will continue to be working from home so please use email to contact her.
Rachel Feltham – Parish Administrator 's email: office@nullwincantonparishchurch.co.uk
"Love the Lord your God with all your heart and with all your soul and with all your strength… Love your neighbour as yourself. There is no commandment greater than these".
Please click on the Reflections tab on the homepage, where you will find regular updates from our Rector, Rev Alison Way.